We all use the internet for research, shopping, communicating, updating news, among countless other possibilities. But are we safe? 100% is practically impossible, but mostly when are we going to insert some information into the site?, it is strictly recommended that you look if the site starts with "https". So let's go deeper into why accessing websites with https.
This is indicative of layers of security to protect transmitted information. Even the "s" in the acronym means exactly "secure" (safe). This protocol was introduced in 1995, but even so it is common to find websites that do not use it, facilitating the leakage of information.
Want to know more about CyberSecurity? See in this article: What is CyberSecurity? – Blog – Ravel Tecnologia

Security behind HTTPS websites
When a website starts with https, it will mean that all information that is transmitted will be encrypted, where only you and the website you are accessing will be able to interpret it. That is, if a cybercriminal is capturing the transmitted information (they can do this through various techniques, where it is a good topic for another article. But be aware that it is not something complex), he will not be able to know the transmitted content.
And in the opposite direction, sites with just http, leave the data exposed to be read and, as a consequence, used for criminal actions. Imagine credit card data, passwords, and other information you enter into them.
Another relevant point is that your equipment may have an infection where it is directing your navigation to a fake site, identical to the original. However, only the original will start with "https", indicating the existence of a digital certificate validating the authenticity of the address you are accessing. In other words, you typed "banco.com.br" and the infection of your equipment directed to http://banco.com.br (fake website) instead of https://banco.com.br (true website). And if you enter your details on the fake website, they will fall directly with the criminals. This way, whenever you enter a password or personal data, make sure you are accessing a website with https and reduce the risks.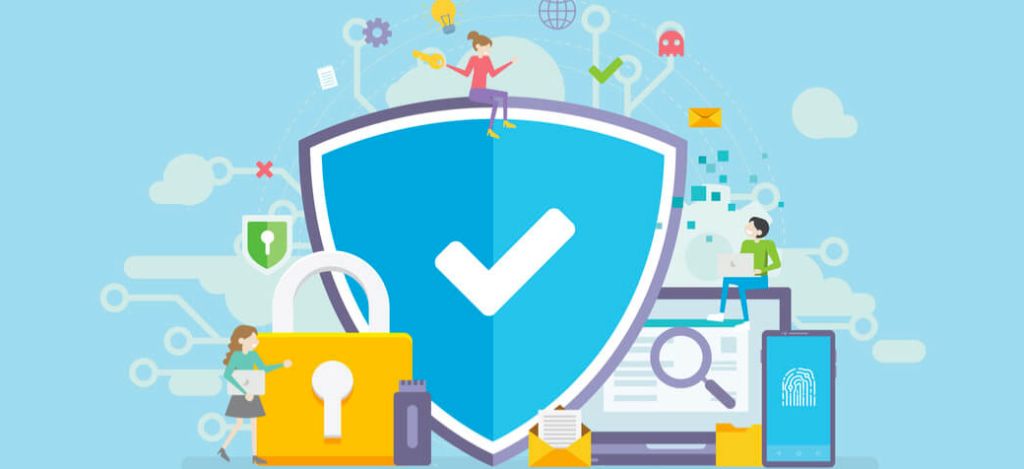 Security Tips
So let's present some tips for everyday life, aiming to reduce risks and protect yourself.
Note that browsers already show the information "Unsafe" at the beginning of the website address. This is an indication that the site is not https. In this way, avoid entering data into it.
Keep your radar turned on even with sites with https. For example, imagine you are accessing https://bamco.com.br (notice that it has a different letter, it could also be "zero" instead of "o"). This website may have a valid digital certificate for this address, which is the same as the website https://banco.com.br and deceive you.
If the site you are using has a dual factor authentication option, enable it. Because if your typed access data will be intercepted, they will not be able to carry out the access.
Pay attention to your digital habits. We talk more in this article: Digital Habits and Security – Blog – Ravel Tecnologia